Coming Up at KMS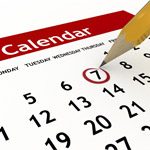 Monday, December 11, 5:30-7:30 pm: KMS Chanukah Chagigah! With communal candle lighting, sufganiyot and latkes, crafts for kids, and letter writing to chayalim in Israel. See flyer here.

Shabbat, December 15-16: Musical Shabbat with Simcha Leiner, featuring Friday Night Davening, Friday Night Tisch, Shabbat Morning Davening, and Musical Seudah Shlishit. Let's join together in song for Israel, and may we see yeshua soon! See flyer here.

Sunday, December 17, 7:00 pm: KMS Annual Membership Meeting. See more details on page 3.

Shabbat, December 23: KMS welcomes Yoetzet Halacha, Bracha Rutner.

Thursday, December 28, 7:00 pm: Eliot Cohen: Israel Briefing.
KMS Youth
Shabbat, December 9, 4:45 pm: Teen Shabbat Mevarchim Shiur with Rabbi Weinberg! See flyer here.
Motzei Shabbat, December 9, 6:30 pm: Parent-Child Learning in the Social Hall. Pizza will be served. This week sponsored by: Eva & Nissy Moskowitz in memory of their parents: BenTzion ben Menachem Hacohen, Rivka Breindel bas Yermiyahu, Moshe ben Eleazar Nisan Hacohen, and Frida bat Yitzchak. Sponsor a week here. See flyer here.

Sunday, December 10, 6:00-7:30 pm: Teen Chanukah Party. Light up your Chanukah with light painting! All art created will be sent to Israeli soldiers and families. For 6th-12th graders in the social hall. Light dinner will be served. Please register here ASAP! See flyer here.

Join our KMS Teen Whatsapp group here
Join the Bnei Akiva Parents Whatsapp
Weekly Youth Events!
Thursdays at 6:00-7:00 pm: Torah Mitzion Mishmar for 6th-12th grade boys and girls. Torah learning and dinner with the bachurim and b'not! See flyer here.

Shabbat Morning Before Teen Minyan: Service of the Heart / Avoda She'baleiv: The Secrets of Prayer They Don't Teach You at School. With Rabbi Hametz. 9:15 am—cocoa will be served. See flyer here.

Sundays at 9am: Weekly Davening, Donuts, and Dvar for Teens! Join us for 9am Youth minyan, followed by a Dvar Torah, with donuts and orange juice.

Every Other Motzei Shabbat: Parent-Child Learning! Pizza will be served. Click here to sponsor a week. See flyer here.

Fri, December 8 2023
25 Kislev 5784
Today's Calendar
Shacharit

: 6:45am
Shacharit

: 7:15am
Plag

: 3:45pm
Mincha/Maariv

: 4:20pm
Mincha/Maariv

: 4:20pm
Candlelighting

: 4:27pm
---
Upcoming Programs & Events
---
View Calendar
Fri, December 8 2023 25 Kislev 5784