Coming Up at KMS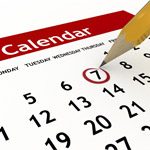 All classes meet via the KMS Zoom here unless otherwise noted.
Join KMS for a 2-Part Series with Rabbi Baruch Felberman
on Tanach & Archeology:
· This Sunday, June 4, After Maariv: Part 1: The Victory of the Kings of Israel Over Moab, an Exegetic and Topographic View.
· Sunday, June 11, After Maariv: Part 2: How Archaeology in Modern Israel Sheds Light on Tanach. See flyer here.

Tuesday, June 6, 11:00 am: Tuesdays Together featuring Miriam Stein: Love What You Do: Living a Burnout Free Life. See flyer here.

Tuesday, June 6, 7:30 pm: "The Essential Guide to Purchasing Real Estate in Israel." At KMS. Register here. See flyer here.
Shabbat, June 24, 7:25 pm: KMS welcomes guest speaker, Hannah Hashkes: "The Cancelation of the Tamid Offering: Its Significance and Impact."
KMS Health & Safety Preparedness classes
Including CPR, First Aid, and Self Defense classes. Classes are not for certification. See flyer here for dates and details. Register here.
Next Class— This Sunday, 6/11, 6:45pm: 'Stop the Bleed' Basic Training
KMS Youth
KMS Kids
Preschool through 5th Grade

More events coming soon...
KMS Teens
Middle School & High School
Sunday, June 11, 9:45 am: End of Year Breakfast for 6th-12th graders in the YBM. Following 9am davening. Come get full of food, Torah, and summer swag! See flyer here.

Join our KMS Teen Whatsapp group here
Tue, June 6 2023
17 Sivan 5783
Tue, June 6 2023 17 Sivan 5783