Coming Up at KMS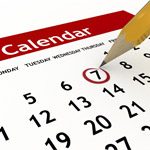 Click here to join KMS events via Zoom.
KMS welcomes Rabbanit Sally Mayer, as part of the Haramati Education Series, for a Zoom lecture series. See flyer here.
· This Wednesday, May 25, 9:00 am: The Hope of Rabbi Akiva
· Wednesday, June 1, 9:00 am: A State of Imperfection: Why We Should Celebrate the Pre-Messianic State of Israel.
Shabbat, May 28: KMS welcomes Rav Baruch Felberman, Torah MiTzion Rosh Kollel. See flyer here.
· 9am Minyan: Rav Kook's Template for Religious Zionism.
· Between Mincha/Maariv: How Geography and Archeology Enhance Our Appreciation of Tanach.

Shabbat, May 28, 7:15-8:00 pm: HS Shabbat Mevarchim Shiur & Sushi with Rav Baruch Felberman. See flyer here.

Sunday, June 12, 10:30 am: Rabbi Yitzchak Breitowitz "Seeing the Hand of Hashem in History." Part of the YISE Meaningful Tefilah Series. Co-sponsored by KMS. Zoom ID: 416-963-9000, pw: 492019. See flyer here.
Thu, May 26 2022
25 Iyyar 5782
Today's Sefirah Count Is 40
היום ארבעים יום שהם חמשה שבועות וחמשה ימים לעמר
Today's Calendar
---
Upcoming Programs & Events
---
View Calendar
Thu, May 26 2022 25 Iyyar 5782