Coming Up at KMS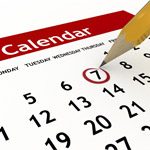 Click here to join KMS events via Zoom.
OR call 301-715-8592, ID 655 813 1022, Passcode: 365636
Sunday, January 23, 11:00 am: Bikur Cholim & KMS present Healing for the Mind & Soul from Pandemic Loss. With Rabbi Brahm Weinberg and Dr. Lisa Schulman. Personal reflections on loss and grief by Rep. Jamie Raskin. Register at bikurcholimgw.org. See flyer here.

Shabbat, January 29, 5:30-6:00 pm: High School Shabbat Mevarchim Shiur with Mrs. Elana Weinberg. Sushi will be served! See flyer here.

Sunday, January 30, 10:00-11:30 am: KMS Chesed presents "Mind & Body Wellness: A Toolbox of Strategies to Manage Stress & Winter Blues." With Jill Kenny Peñaloza, LCPAT Certified Group Therapist. Join via Zoom here (not regular KMS Zoom). Submit questions in advance to jill.p@2xlconcepts.com. See flyer here.
Tuesdays, February 1 and 15, 8:30 pm: 2-part Taharat Hamishpacha Refresher Course with Yoetzet Halacha Bracha Rutner. See flyer here.
5782 Scholars in Residence
Check out our exciting lineup of speakers and Scholars in Residence here.
Click here to sponsor or volunteer to help out with the various weekends.
LOOKING AHEAD
Date TBD: Rabbi Dovid Bashevkin
Director of Education for NCSY; Instructor at Yeshiva University

Shabbat, February 11: Malka Simkovich
Director of Catholic-Jewish studies at Catholic Theological Union in Chicago

Shabbat, March 18: Rabbi Dr. Adam Ferziger
Professor, Dep't of Jewish History & Contemporary Jewry, Bar-Ilan

Shabbat, April 1: Jordan Gorfinkel
Cartoonist, Musician, Writer, Producer

Shabbat, May 6: Rabbi Jeff Saks
Founding Director of ATID
Mon, January 24 2022
22 Shevat 5782
Mon, January 24 2022 22 Shevat 5782