Coming Up at KMS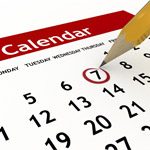 All classes meet via the KMS Zoom here unless otherwise noted.
This Shabbat, August 13, 7:05 pm: Matan Friedman's series on Mitzvot Aseh of Shabbat continues with "Igniting the Lighting- Understanding what the Shabbos Candles are All About." Also coming up:
· Shabbat, August 20, 6:55 pm: The Big Deal of the Third Meal-Understanding the Importance of Seudah Shlishit (Tent)
· Shabbat, August 20, Between Mincha/Maariv: Signing Shabbos to a Long-Term Extension- Starting it Early (Sanctuary)
Sunday, August 21, 10:30 am: Channah Cohen: Lessons from the Fall of the Second Temple. In person at YISE and on Zoom. Co-sponsored by KMS. Zoom ID: 416-963-9000, pw: 492019. Brunch after the shiur. RSVP: stuartrosenthal@yise.org. See flyer here.

Shabbat, August 26-27: Musical Shabbat with Ari Goldwag. See flyer.
· Friday Night, 6:45 pm: Combined Ruach Davening
· 9am Minyan: Shabbat Shacharit & Mussaf
· Afternoon: Pre-Mincha Educational Program
· Between Mincha/Maariv: Community Seudah Shlishit
· Sunday: Live performance at the Hachnasat Sifrei Torah

September 16-18: KMS is excited to host Prof. Nechama Price and 4 women studying in GPATS (Graduate Program in Advanced Talmudic Studies for Women) at YU for a Shabbat of learning and preparation for the Yamim Noraim. See Nechama's bio here and the other 4 women's bios here.
· Friday Night Dinner with Divrei Torah by GPATs
· Divrei Torah at 7am, 8am, 9am, and Youth minyan Shacharit
· Post-Kiddush Shiur
· Pre-Mincha Shiur
· Shiur between Mincha/Maariv
· 10:00-11:00 pm: Pre-Slichot program
· Sunday, 9:00-10:30 am: Yom Iyyun Sessions
Sat, August 13 2022
16 Av 5782
Sat, August 13 2022 16 Av 5782