Coming Up at KMS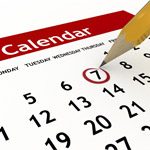 This Sunday, March 24, 10:00 am-2:00 pm: Women's Used Hat Sale to benefit the KMS Tzedakah Fund. Questions? Contact Peninah Gershman (pennygersh@gmail.com) or Marci Lavine Bloch (marcilb1@gmail.com).
This Sunday-Tuesday, March 24-26: AIPAC Policy Conference at the Washington Convention Center to strengthen the US-Israel relationship.
Shabbat, March 30: We are excited to have our founding Rabbi, Rabbi Yaakov Bieler as our Scholar in Residence. Register here by this Monday, March 25 for Shabbat Lunch with the Bielers. Rabbi Bieler will speak at the 7:00 & 8:45 minyan, as well as before and after Mincha. See flyer here.
Sunday, March 31, 9:00 am-12:00 pm: Gordon Lederman, z"l Chesed Day for adults and children of all ages. Please sign up for your choice activity here. See flyer here or p2 for more details.
Shabbat, April 6: Calling all baseball fans! KMS will host its annual Opening Day Kiddush. Click here to help sponsor.
Shabbat, April 13: Pre-Pesach Shabbat Lunch at KMS. Details to follow.
Sunday, April 14, 9:45 am: Guest speaker, Rabbi Menachem Leibtag: History of our Redemption: Themes in Sefer Devarim That Explain Our Haggadah.
Sunday, May 5, 7:30 pm: KMS/YISE Annual Yom Hashoah program at YISE, 1132 Arcola Ave. Featured speaker: Edith Mayer-Cord, a hidden child survivor. Original presentation by our teens. Inaugural "Generations" candle lighting ceremony by community members who are survivors, children of survivors and their children and grandchildren. See flyer here.
Sunday, June 2: Annual Banquet & Celebration of Yom Yerushalayim honoring Marti & Michael Herskovitz, Shanna & Gary Winters, and youth: Yoni Albert, Ayelet Brown, Estie Wasserstein, Aliza Goldschlag, Ellie Guberman, Nava Israel, and Zachary Wolf.
Youth News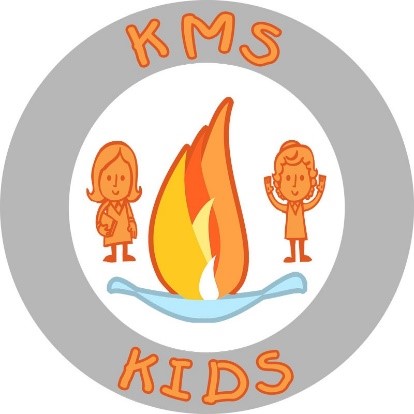 This Shabbat, March 23: HS Israel Advocacy Shabbaton. KMS is proud to host students from Shalhevet HS in LA here to attend AIPAC. Shabbaton open to all HS students with the exception of lunch which is open only to students attending AIPAC (pre-registration required here). See flyer here.
Shabbat, March 30, 5:45-7:00 pm: Bnei Akiva Snif.

Sunday, March 31, 9:00 am-12:00 pm: Gordon Lederman, z"l Chesed Day. Join us for davening, breakfast, words in memory of Gordon, and a morning of chesed to honor his legacy with activities both in shul and at local organizations. For adults and children of all ages. Please sign up for your choice activity here. See flyer here.
Shabbat, April 6, 10:20-11:00 am: Junior Davening Group in the Beit Midrash for ages 7-11. Parents and siblings welcome.
Sunday, April 7, 4:00-6:00 pm: Bnei Akiva Movie & Pizza for grades 2-6.

Every Thursday, 5:30-6:30 pm: Torah MiTzion will resume on March 28.

*Watch your inbox for the weekly KMS Youth Update!*
For the most up to date info about events, join the Youth FB Page.
Please Volunteer with KMS
KMS is improving the process by which volunteer resources are matched up to the צרכי ציבור--the needs of the community. The first step in our process improvement is to launch our new Volunteer Corps. Please fill out this survey and identify when/where/how you might be able to volunteer your help for our community.

As our membership grows, KMS will be implementing more programs of all types – social, educational, youth, and chesed – which will require the expansion of our volunteer pool and the optimization of how we use the time of our volunteers.

Contact Shuli Tropp or Sharon Freundel at VolunteerCorps@kmsynagogue.org with any questions.
Monday Morning Coffee
Looking for a great cup of coffee and some friendly company? Join us after minyan on Monday mornings for coffee in the KMS lobby.
Kol Mevaser Blog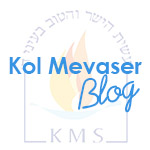 Check out what's been happening at KMS on the Kol Mevaser Blog:
Sun, March 24 2019
17 Adar II 5779
Sun, March 24 2019 17 Adar II 5779