IDF Support Programs at KMS
- KMS HOSTS 18 IDF COMBAT SOLDIERS, NOVEMBER 4-11 -
KMS will host 18 IDF combat veterans from the Peace of Mind Program of the Israel Center for the Treatment of Psychotrauma. Thanks to the generosity of 200 families, KMS is sponsoring a special ops unit from the Golani Brigade. During their stay, the group will have 40 hours of intensive therapy to help process their traumatic experiences.
Our interactions with the group as hosts, volunteers, or at Shabbat dinner will be our way of expressing deep thanks to them for defending Israel.
Volunteer Opportunities: Serve lunch; drive carpool; join the group shopping trip; assist with Shabbat dinner. Contact Ina: 301-681-7107 or ilerman@verizon.net or sign up: https://goo.gl/forms/4Siu9930LBuz9qpg2
Friday, November 9, 5:45 pm: Shabbat Dinner with IDF Combat Soldiers from the Peace of Mind Program. $30/adult. $15/child (up to age 12). Register here by Thursday, November 1. Program begins 5:45 pm; Dinner at approximately 6:15 pm. Program recommended for ages 10+. Contact Ina Lerman or Sara Elikan for more information. See flyer here.
Coming Up at KMS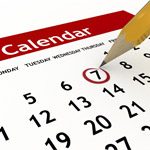 Wednesday, October 24, 7:00-9:00 pm: Explore Aliyah! Join Nefesh B'Nefesh at KMS for an informal discussion and learn about living in Israel. At 8:00 pm, lecturer and author Akiva Gersh will share his Aliyah insights and experience with humor and candor. nbn.org.il/explore. See flyer here.
Sunday, November 4, 7:30 pm: 80th anniversary of Kristallnacht Program in the YISE social hall. Dr. Paul Kovac will speak about hiding on a farm in Slovakia during the Holocaust. Sponsored by the YISE and KMS Holocaust Committee. See flyer here.
Sunday, November 11, Veteran's Day, 7:00 pm (1900 hours): A formal "Dining Out" recognizing Kemp Mill's Jewish military veterans from all area shuls. Hosted by YISE and co-sponsored by KMS. The ceremony (banquet) is open to the community. For active duty and retired members, uniforms are the appropriate dress for the event! Click here to sign up. Click here to include your name and service dates in the banquet program.
Thursday, November 15, 8:00 pm: Guest speaker, Judy Klitzner, senior lecturer at Pardes Institute of Jewish Studies: From 12 Tribes to Four: The Biblical Origins of Our Divided Society.
Sunday, November 18, 7:30 pm: Wine & Cheese Social at KMS. Sign up here to taste an assortment of wines and gourmet cheeses! See flyer here.
Youth News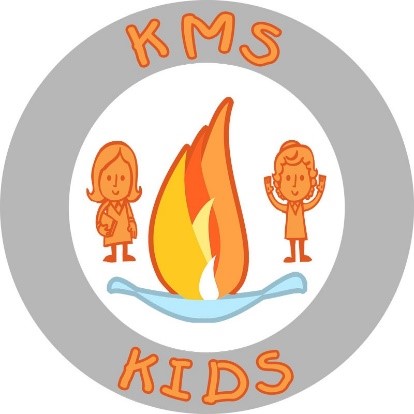 This Shabbat, October 27, 10:20-11:00 am: Junior Girls' Tefilla Group in the Beit Midrash. For girls ages 7-11. Parents & siblings welcome. See flyer.
Sunday, November 4, 6:00-7:00 pm: Tefilla-Inspired Painting Part 2. Teens who'd like to finish their paintings are invited to Talya Weinberg's studio. Contact Lisi Levisohn for more information.
~~~
KMS Youth FB Page: https://m.facebook.com/groups/1585055188465013
Youth Survey: Rabbi Levitt would like to compile a list of all the youth in KMS with their age, school, and contact information. He would also love feedback about what is working with KMS Youth and what we can do better. Please take a moment to fill out this brief Google Form

so that we can make sure your child is included in all KMS events.
Teen Minyan: Rabbit Levitt is looking for boys and girls in Grades 6-8 who would like to get involved in Teen Minyan (Davening, giving Divrei Torah...) Please let him know if would like to get involved.
Monday Morning Coffee
Looking for a great cup of coffee and some friendly company? Join us after minyan on Monday mornings for coffee in the KMS lobby.
Kol Mevaser Blog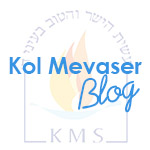 Check out what's been happening at KMS on the Kol Mevaser Blog:
Tue, October 23 2018
14 Cheshvan 5779
Tue, October 23 2018 14 Cheshvan 5779