Coming Up at KMS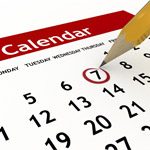 Click here to join KMS events via Zoom.
This Shabbat, May 28: KMS welcomes Rav Baruch Felberman, Torah MiTzion Rosh Kollel. See flyer here.
· 9am Minyan: Rav Kook's Template for Religious Zionism.
· Between Mincha/Maariv: How Geography and Archeology Enhance Our Appreciation of Tanach.

This Shabbat, May 28, 7:15-8:00 pm: HS Shabbat Mevarchim Shiur & Sushi with Rav Baruch Felberman. See flyer here.
KMS welcomes Rabbanit Sally Mayer, as part of the Haramati Education Series, for a Zoom lecture series. See flyer here.
· Part 2: This Wednesday, June 1, 9:00 am: A State of Imperfection: Why We Should Celebrate the Pre-Messianic State of Israel.

Shabbat, June 4, 5:30-6:30 pm: **Special Snif** at KMS to thank our graduating Roshim and welcome our new Roshim. See flyer here.

Thursday, June 2, 6:00-8:00 pm: 11th & 12th grade girls, join us for a Pre-Shavuot Shmooze & Learn. Everyone will be treated to a regular manicure and pizza. Cost: free! At The One Nail Bar, 10727 Columbia Pike. RSVP: tinyurl.com/nailsandnosh. See flyer here.

Sunday, June 12, 10:30 am: Rabbi Yitzchak Breitowitz "Seeing the Hand of Hashem in History." Part of the YISE Meaningful Tefilah Series. Co-sponsored by KMS. Zoom ID: 416-963-9000, pw: 492019. See flyer here.

Monday, June 13, 8:00 pm: KMS Teen Closing Event for 8th-12th graders. Celebrate the start of summer with your friends. Say L'Hitraot and Todah to our Benot Sherut and Kollel Bachurim. And receive your free KMS Teen Minyan Sweatshirt!
Fri, May 27 2022
26 Iyyar 5782
Today's Sefirah Count Is 41
היום אחד וארבעים יום שהם חמשה שבועות וששה ימים לעמר
Today's Calendar
Shacharit

: 7:00am
Shacharit

: 7:30am
R. Weinberg's "Rashi a Day"

: 12:00pm
Early M/M

: 6:45pm
Plag

: 6:52pm
Mincha/Maariv (YBM)

: 7:00pm
Candlelighting

: 8:06pm
Mincha/Maariv

: 8:10pm
Mincha/Maariv

: 8:10pm
---
Upcoming Programs & Events
---
View Calendar
Fri, May 27 2022 26 Iyyar 5782