Coming Up at KMS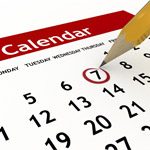 Shabbat, June 22, 8:45 am Minyan Kiddush: Join KMS in wishing a tzeitchem l'shalom to the Trencher family with a farewell kiddush in their honor. Please click here to participate in sponsoring the kiddush.
Shabbat, June 22 Between Mincha/Maariv: Community Seudah Shlishit. Ask-the-Rabbi Session with Rabbi Weinberg. Come with questions, or email them in advance to rabbi@kmsynagogue.org. See flyer here.
Youth News
Wednesday, June 19, 5:30-7:00 pm: KMS Family Kick-Off to Summer Picnic. (Weather-permitting) Bring your own dinner, blankets/chairs, and your family and join us at Wheaton Regional Park to eat and enjoy fun, kid-friendly games! Dessert is on us! See flyer here.
Teen Leadership Training Program: Applications are open for next year's KMS Teen Leadership Team (grades 9-12). Looking for grade representatives and teen coordinators for minyan, speakers, and kiddush. Teen Leadership Team members receive training on strategic planning, fundraising, marketing, and public speaking. Contact Rabbi Levitt.
*Watch your inbox for the weekly KMS Youth Update!*
For the most up to date info about events, join the Youth FB Page.
Please Volunteer with KMS
KMS is improving the process by which volunteer resources are matched up to the צרכי ציבור--the needs of the community. The first step in our process improvement is to launch our new Volunteer Corps. Please fill out this survey and identify when/where/how you might be able to volunteer your help for our community.

As our membership grows, KMS will be implementing more programs of all types – social, educational, youth, and chesed – which will require the expansion of our volunteer pool and the optimization of how we use the time of our volunteers.

Contact Shuli Tropp or Sharon Freundel at VolunteerCorps@kmsynagogue.org with any questions.
Monday Morning Coffee
Looking for a great cup of coffee and some friendly company? Join us after minyan on Monday mornings for coffee in the KMS lobby.
Kol Mevaser Blog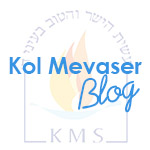 Check out what's been happening at KMS on the Kol Mevaser Blog:
Wed, June 19 2019
16 Sivan 5779
Wed, June 19 2019 16 Sivan 5779