Coming Up at KMS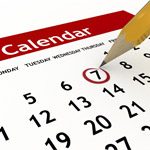 This Shabbat, July 20: Yoetzet Halacha, Bracha Rutner will speak at Friday Night Ruach Minyan, Hashkama Minyan, and at 5:00 pm on Shabbat afternoon, when she and Rivka Sidorsky (LCSW-C), a certified sex therapist, will speak for women about The Where, What, and When of Marital Intimacy. To meet with Bracha, email bracharutner@gmail.com.
This Shabbat, July 20, between Mincha/Maariv: Rabbi Weinberg will be giving classes on Megillat Eicha.
Sunday, July 28, 1:00-3:30 pm: Join KMS and Judy Cohen (Chief Acquisitions Curator) on a visit to the new Americans and the Holocaust exhibition at the United States Holocaust Memorial Museum. Program will include an introduction by Judy at the "Tile Wall" on the lower level of the Museum and Q&A following the tour. There is no cost but RSVP is requested here. Contact Judy with questions at judyrcohen@gmail.com.
Shabbat, August 3: Women's Rosh Chodesh Seudah Shlishit.
Sunday, September 15, 11:35 am: Join KMS, Kehilat Pardes, and Berman for Federation's Grand Slam Sunday at Nationals Park. Community activities at 11:35 am. First pitch at 1:35 pm. See flyer here.
Youth News
Looking for individuals to share a Dvar Torah at Friday night Ruach minyan and Shabbat morning Teen Minyan over the next few weeks. As many teens are away, if you are able to help it will be greatly appreciated. Please email Rabbi Levitt at youthrabbi@kmsynagogue.org.
*Watch your inbox for the weekly KMS Youth Update!*
For the most up to date info about events, join the Youth FB Page.
Please Volunteer with KMS
KMS is improving the process by which volunteer resources are matched up to the צרכי ציבור--the needs of the community. The first step in our process improvement is to launch our new Volunteer Corps. Please fill out this survey and identify when/where/how you might be able to volunteer your help for our community.

As our membership grows, KMS will be implementing more programs of all types – social, educational, youth, and chesed – which will require the expansion of our volunteer pool and the optimization of how we use the time of our volunteers.

Contact Shuli Tropp or Sharon Freundel at VolunteerCorps@kmsynagogue.org with any questions.
Monday Morning Coffee
Looking for a great cup of coffee and some friendly company? Join us after minyan on Monday mornings for coffee in the KMS lobby.
Kol Mevaser Blog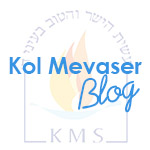 Check out what's been happening at KMS on the Kol Mevaser Blog:
Wed, July 17 2019
14 Tammuz 5779
Wed, July 17 2019 14 Tammuz 5779