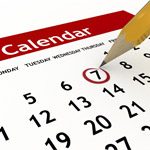 Shabbat, February 1, 3:30 pm: Yoetzet Halacha, Bracha Rutner, and Social Worker, Michali Friedman, will present How to have "The Talk" with Your Children, From a Torah and Mental Health Perspective. At the home of Caroline Namrow, 6 Fulham Court. See flyer here.
This Shabbat, January 25, 10:20-11:00 am: Junior Girls Davening Group in the Beit Midrash. Geared towards age 7-11. Parents and siblings welcome.
Shabbat January 25, 3:45-4:45 pm: Middle School Games & Goodies at the Levitts (11808 Kemp Mill Rd.). Join your friends and choose your favorite board game for a fun Shabbat hang out.
Weekly Youth Events:
Sundays, 6:00-8:00 pm: MaTaN Bat Mitzvah Program for those who registered. Upcoming dates: 1/19, 1/26. See flyer here.
Thursdays, 5:30-6:30 pm: Torah MiTzion will not meet on 1/23.
For the most up to date info about events, join the Youth FB Page.
MaTaN Bat Mitzvah Program
If you will be a Bat Mitzvah in the next year, then this program is for you! Join KMS for the MaTaN Bat Mitzvah Program. Learn what it means to be a Jewish women by learning about incredible Jewish women through the ages in this mother-daughter chavrutah learning & experiential workshop. 10-week course on Sunday Evenings, 6:00-8:00 pm: 1/26 (closing Banquet). Contact Elisheva Levitt for more information at elishevalevitt@gmail.com. See flyer here.
Monday Morning Coffee
Kol Mevaser Blog
Looking for a great cup of coffee and some friendly company? Join us after minyan on Monday mornings for coffee in the KMS lobby.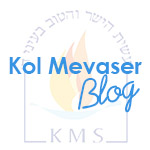 Check out what's been happening at KMS:
Tue, January 21 2020
24 Tevet 5780
Tue, January 21 2020 24 Tevet 5780