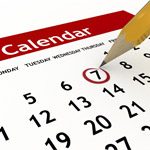 Shabbat-Sunday, September 6-8: KMS is excited to welcome the World Mizrachi Shlichim, Sivan Rahav Meir & Yedidya Meir. See flyer here.
· Friday Night Ruach Minyan: Dvar Torah
· 8:45 am Minyan: Sivan Rahav-Meir: My Story
· After Kiddush: The Challenges of Judaism in the Modern Age with Q&A
· At the Community Lunch: Dvar Torah
· Shabbat Afternoon Youth Shiur, 4:30 pm: Finding Your Path
· Shabbat Afternoon, 6:00 pm: Sivan & Yedidya Meir in Conversation: Media & Meaning
· Between Mincha/Maariv: Teshuva in the Era of the New Media
Shabbat, September 7: Community Shabbat Lunch with Sivan Rahav Meir & Yedidya Meir. Register here. Sponsorships available. See flyer here.
Sunday, September 15, 12:00 pm: Grand Slam Sunday. 12:00 pm: Community activities. 1:35 pm: First pitch. Buy tickets here. See flyer here.
Shabbat, September 20-21: SIR, Rav Yosef Zvi Rimon. See flyer here.
Monday, September 23, 8:00 pm: Women's Decompress Before the Chagim Stress. A relaxing evening featuring a shiur on mindfulness by Elana Weinberg and a yoga workshop led by Shevi Miller. No cost, but RSVP requested here. Contact sarah.sicherman@gmail.com for info.
This Sunday, August 25, 4:00-5:00 pm: Mad Science for grades K-5. See flyer here.
Shabbat, August 31: 5:00-6:00 pm: Games & Goodies! For middle schoolers (grades 6-8) at the Levitts, 11808 Kemp Mill Road. Come hang out, play games, and have yummy snacks to celebrate the start of the new school year! See flyer here.
Shabbat Afternoon, September 7, 4:30 pm: Youth Shiur by Sivan Rahav Meir: Finding Your Path.
Looking for individuals to share a Dvar Torah at youth Minyan over the next few weeks. Please email youthrabbi@kmsynagogue.org.
Bnei Akiva of Silver Spring is accepting applications for hadracha (staff) from all high schoolers (Grades 9-12) for the coming school year. Being part of hadracha is not only a tremendous leadership opportunity for all who are willing to be committed, but it is also engaging and a great way to get community service by bringing extra Israel and Torah to the kids of KMS. To access the application, which contains further information and details, click here. Application deadline: This Sunday, August 25.
*Please check out the new weekly KMS Family Parasha Sheet here. Contact Rabbi Levitt If you'd like to write a short Dvar Torah for it.*
For the most up to date info about events, join the Youth FB Page.
MaTaN Bat Mitzvah Program
If you will be a Bat Mitzvah in the next year, then this program is for you! Join KMS for the MaTaN Bat Mitzvah Program. Learn what it means to be a Jewish women by learning about incredible Jewish women through the ages in this mother-daughter chavrutah learning & experiential workshop. 10-week course on Sunday Evenings, 6:00-8:00 pm: 10/27, 11/3, 11/10, 11/17, 11/24, 12/8, 1/5, 1/12, 1/19, 1/26 (closing Banquet). Register here by Sunday, September 15 for early bird pricing. Contact Elisheva Levitt for more information at elishevalevitt@gmail.com. See flyer here.
KMS is improving the process by which volunteer resources are matched up to the צרכי ציבור--the needs of the community. The first step in our process improvement is to launch our new Volunteer Corps. Please fill out this survey and identify when/where/how you might be able to volunteer your help for our community.

As our membership grows, KMS will be implementing more programs of all types – social, educational, youth, and chesed – which will require the expansion of our volunteer pool and the optimization of how we use the time of our volunteers.

Contact Shuli Tropp or Sharon Freundel at VolunteerCorps@kmsynagogue.org with any questions.
Monday Morning Coffee
Kol Mevaser Blog
Looking for a great cup of coffee and some friendly company? Join us after minyan on Monday mornings for coffee in the KMS lobby.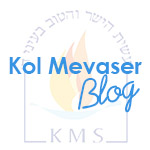 Check out what's been happening at KMS:
Sun, August 25 2019
24 Av 5779
Sun, August 25 2019 24 Av 5779