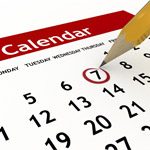 Sunday, October 27, 9:30-10:30 am: Guest Speaker, Rabbi Menachem Leibtag. Sponsored by Limmud Torah MD.
Sunday, November 3, 2019, 7:30 pm: In commemoration of the 81st anniversary of Kristallnacht, KMS and YISE will be hosting Mrs. Halina Silber, a survivor who worked in Oskar Schindler's factories during the Holocaust. Beginning at age 10, her story of survival through the war years included periods in forced labor, in the Slomniki ghetto and in Auschwitz. Children ages 12 and above are encouraged to attend with their parents. At YISE, 1132 Arcola Ave. Sign language interpreter available. Contact Debbie Katz dkatz@yise.org by 10/23 for an interpreter or if you have any questions. See flyer here.
Sunday, November 10, 6:00 pm: Kemp Mill Jewish War Veterans Dining Out Banquet at KMS. Guest speaker: Rear Admiral Paul Becker. $65 per person. Co-sponsored by KMS and other shuls. Sponsorship opportunities available. Visit DiningOut.KempMillJWV.com for more info or to sign up.
MaTaN Bat Mitzvah Program
If you will be a Bat Mitzvah in the next year, then this program is for you! Join KMS for the MaTaN Bat Mitzvah Program. Learn what it means to be a Jewish women by learning about incredible Jewish women through the ages in this mother-daughter chavrutah learning & experiential workshop. 10-week course on Sunday Evenings, 6:00-8:00 pm: 10/27, 11/3, 11/10, 11/17, 11/24, 12/8, 1/5, 1/12, 1/19, 1/26 (closing Banquet). Register here. Contact Elisheva Levitt for more information at elishevalevitt@gmail.com. See flyer here.
KMS is improving the process by which volunteer resources are matched up to the צרכי ציבור--the needs of the community. The first step in our process improvement is to launch our new Volunteer Corps. Please fill out this survey and identify when/where/how you might be able to volunteer your help for our community.

As our membership grows, KMS will be implementing more programs of all types – social, educational, youth, and chesed – which will require the expansion of our volunteer pool and the optimization of how we use the time of our volunteers.

Contact Shuli Tropp or Sharon Freundel at VolunteerCorps@kmsynagogue.org with any questions.
Monday Morning Coffee
Kol Mevaser Blog
Looking for a great cup of coffee and some friendly company? Join us after minyan on Monday mornings for coffee in the KMS lobby.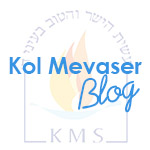 Check out what's been happening at KMS:
Wed, October 23 2019
24 Tishrei 5780
Wed, October 23 2019 24 Tishrei 5780