The Three Weeks
Click here to read the Halachot of the Nine Days & Tisha B'Av
Click here for the complete Tisha B'Av brochure
Programs on Tisha B'Av, Sunday Aug 7—see flyer here
After 9am Shacharit: Explanatory Kinnot. (Social Hall)

11:30 am-12:30 pm: KMS & Agudath Shalom of Stamford, Connecticut present a Zoom lecture with Dr. David Bernstein: On the Eve of Destruction: Tisha B'Av, 1942 in the Warsaw Ghetto. See flyer here.

2:30-4:30 pm: Teen Movie: "Woman of Gold" for grades 6-12. See flyer.

2:45-3:45 pm: Art Project & Story Time for grades K-5. (YBM) See flyer.

4:30 pm: We will show the movie Inheritance followed by a moderated discussion by Rabbi Yehudah Potok. (Social Hall)

6:30 pm: Shiurim by KMS members (Sanctuary)
· Lowell Abrams: "A Voice of Mourning"
· Sharon Freundel: "A Voice of Hope"
Coming Up at KMS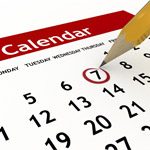 All classes meet via the KMS Zoom here unless otherwise noted.
This Shabbat, August 6, 5:15 pm: Matan Friedman: The Great Tisha B'Av Havdalah Debate (Sanctuary)

Sunday, August 21, 10:30 am: Channah Cohen: Lessons from the Fall of the Second Temple. In person at YISE and on Zoom. Co-sponsored by KMS. Zoom ID: 416-963-9000, pw: 492019. Brunch after the shiur. RSVP: stuartrosenthal@yise.org. See flyer here.

Shabbat, August 26-27: Musical Shabbat with Ari Goldwag.

Sunday, August 28: KMS Hachnasat Sifrei Torah.

September 16-18: KMS is excited to host Prof. Nechama Price and 4 women studying in GPATS (Graduate Program in Advanced Talmudic Studies for Women) at YU for a Shabbat of learning and preparation for the Yamim Noraim.
Mon, August 8 2022
11 Av 5782
Mon, August 8 2022 11 Av 5782