Please Volunteer with KMS
KMS is improving the process by which volunteer resources are matched up to the צרכי ציבור--the needs of the community. The first step in our process improvement is to launch our new Volunteer Corps. Please fill out this survey and identify when/where/how you might be able to volunteer your help for our community.

As our membership grows, KMS will be implementing more programs of all types – social, educational, youth, and chesed – which will require the expansion of our volunteer pool and the optimization of how we use the time of our volunteers.

Contact Shuli Tropp or Sharon Freundel with any questions.
Coming Up at KMS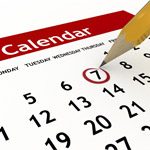 This Sunday, November 18, 7:30 pm: Wine & Cheese Social at KMS. Sign up here to taste an assortment of wines and gourmet cheeses! See flyer here.
Tuesday, November 27, 6:00-6:30 pm: Berman PTO and KMS invite all ages to a Pre-Chanukah musical celebration with the residents of Arcola Rehab, 901 Arcola Ave. Community service hours for students. If you play an instrument, we'll be singing: I have a little Dreidel, Oh Chanukah, Sevivon, Maoz Tzur, and Al Hanissim. Contact mfriedman2@yahoo.com.
Tuesday, December 4, 5:30-6:30 pm: KMS Chanukah Party. Communal menorah lighting, fun games, light dinner. $5 per family. See flyer here.
Shabbat, December 14-15: SIR Dodi Tobin and Community Chinese Dinner. Details to follow.
Sunday, December 16, 1:00-3:00 pm: Tech Café sponsored by YISE and KMS. For Seniors: Learn from local teens how to use technology, including smartphone, iPad, tablet, Facebook, email, and more. Bring your charged device and charger with you. For Teens: Volunteer for Tech Cafe. Free pizza for our Teen Techsperts! Community Service Hours available. Register at www.yise.org/techcafe or contact mfriedman2@yahoo.com.
Sunday, December 16, 7:00 pm: KMS Annual Membership Meeting in the Beit Midrash. See page 6 for more details.
Shabbat, January 4-5: Y-Studs A Cappella Shabbaton! Details to follow.
Sunday, January 13: Clothing Drive at KMS. Details to follow.
Youth News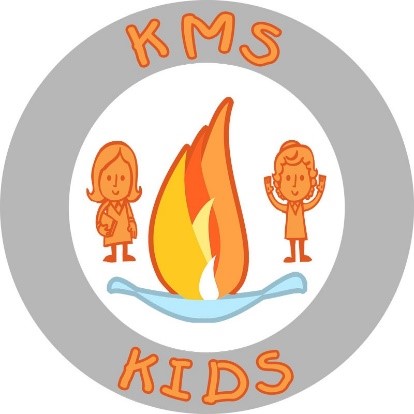 Wednesday, November 21, 1:00-3:00 pm: Sleep Under: Kids' Pajama Party and Movie for grades 1-5. Wear your coziest PJs and bring a pillow! We will be showing the movie Inside Out. See flyer here.
Friday Night, November 23, 8:00-9:15 pm: 8th Grade Oneg Shabbat at the Levitt home, 11808 Kemp Mill Road. See flyer here.
Motzei Shabbat, November 24, 6:30 pm: First Parent-Child Learning of the season. See flyer here.
Thursday, December 6, 8:00-9:30 pm: Latke Making Competition for grades 9-12 in the KMS Kitchen. See flyer here.
Thursday, December 13, 5:30-6:30 pm: New Weekly Middle School program begins: Torah MiTzion - Come learn Torah and enjoy good food with the Torah MiTzion Bachurim. Every Thursday in the Beit Midrash for grades 6-8.
~~~
KMS Youth FB Page: https://m.facebook.com/groups/1585055188465013
Youth Survey: Rabbi Levitt would like to compile a list of all the youth in KMS with their age, school, and contact information. He would also love feedback about what is working with KMS Youth and what we can do better. Please take a moment to fill out this brief Google Form

so that we can make sure your child is included in all KMS events.
Teen Minyan: Rabbit Levitt is looking for boys and girls in Grades 6-8 who would like to get involved in Teen Minyan (Davening, giving Divrei Torah...) Please let him know if would like to get involved.
Monday Morning Coffee
Looking for a great cup of coffee and some friendly company? Join us after minyan on Monday mornings for coffee in the KMS lobby.
Kol Mevaser Blog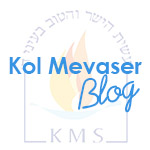 Check out what's been happening at KMS on the Kol Mevaser Blog:
Sun, November 18 2018
10 Kislev 5779
Sun, November 18 2018 10 Kislev 5779