Coming Up at KMS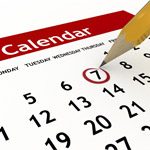 All classes meet via the KMS Zoom here unless otherwise noted.
This Shabbat, February 3-4: Reflect. Rebrand. Reconnect. Your Marriage. With Yoetzet Bracha Rutner and Dr. Shy Krug. See flyer here.
Friday Night, 8:00 pm:

REFLECT:

The Evolution of the Relationship Through the Ages.

A Conversation with Shy and Bracha. At the Turitz home, 504 Hermleigh Road.

Post-Kiddush:

REBRAND:

"Pleased to Meet You" (Again): The Many Relationships You Have with Your Spouse

. With Dr. Shy Krug. (Sanct)

Motzei Shabbat, 8:00 pm:

RECONNECT: Intentional Date Night!

Join us for wine and cheese with light dairy desserts as you and your spouse connect on a deeper level in a thought-provoking workshop. Gain insight into couples' work and its role in Jewish marriages. At the Zaghi home, 505 Hermleigh Rd. Click

here

to register. See flyer

here

.
This Monday, February 6, 4:30 pm: Intergenerational Tu B'Shevat at KMS. Children ages 5-12 and ALL senior adults are welcome to join! Program includes Tu B'Shevat related snacks, storytelling, and planting activity. RSVP appreciated at tinyurl.com/KMS15Shevat. See flyer here.

Shabbat, February 11, 4:20 pm: Rabbi Menachem Bombach, founder and CEO of the Netzach Educational Network, will speak about "Shifting Trends and the Next Great Aliyah Wave. The Netzach Educational Network - Leading Israel's Ultra-Orthodox Educational Transformation."

Sunday, February 12, 10:00 am: New Member Brunch! Celebrating new members since 2020! All members are welcome to join. Babysitting will be available. RSVP appreciated here. See flyer here.

Shabbat, February 24-25: KMS presents Nach Shabbat with Adina Blaustein, Yoetzet Halacha of Green Road Synagogue in Cleveland, OH. Stay tuned for details.
KMS Youth
KMS Kids
Preschool through 5th Grade

This Motzei Shabbat, February 4, 7:00 pm: "Veshinantam" Parent-Child Learning! For grades 1-8 in the social hall. Torah learning and an exciting Parasha Kahoot! Pizza served each week! The program runs every-other Motzei Shabbat. This week is sponsored by Yosef & Esther Lindell In gratitude to KMS for running such a meaningful and fun learning program (and for the pizza of course!) Want to sponsor a week? Click here to choose a date.

This Sunday, February 5, 3:00-4:00 pm: Bnei Akiva Tu B'Shevat Event for grades K-5. Join us for planting, arts & crafts, and a Bracha Bee! At KMS. Signups preferred: tinyurl.com/basstubshvat. See flyer here.

Shabbat, February 11, 4:10-5:10 pm: Bnei Akiva Snif.

KMS Teens
Middle School & High School
Shabbat, February 18, Between Mincha/Maariv: HS Shabbat Mevarchim Shiur.

Teens who are interested in volunteering for Bikur Cholim of Greater Washington should please indicate their interest here.

Join our KMS Teen Whatsapp group here
Fri, February 3 2023
12 Shevat 5783
Fri, February 3 2023 12 Shevat 5783