Rabbi Weinberg's Elul Thought for the Day
Make the most of the final days of 5780 and the first days of 5781 by taking a 40 day journey with Rabbi Weinberg! From now until Yom Kippur, Rabbi Weinberg will send out a short thought for each day of the week (Sun-Fri). We hope you will find meaning and inspiration during these important days of our calendar! Each day's thought will be sent out in the daily KMS email each morning and also sent out via Whatsapp.
To sign up for the "RBW Thought for the Day" Whatsapp group click this link: https://chat.whatsapp.com/JPrEKvGOgDDHJlkOF10b23
Click here to read the most recent thought!
This Week at KMS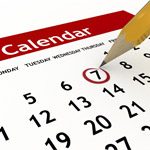 Click here to join via Zoom. OR call 301-715-8592, ID 969 661 019.
FRIDAY, SEPTEMBER 18, Erev Rosh Hashana
· 12:00-12:15 pm: Tehillim & Drasha with Rabbi Weinberg
*After this Drasha, Rabbi Weinberg's daily "Tehillim & Torah" will be on hiatus for the Chagim
SUNDAY, SEPTEMBER 20, Rosh Hashana, Day 2
· Community Outdoor Shofar Blowing. Click here for times/locations.
MONDAY, SEPTEMBER 21, Tzom Gedalia
· 8:00 pm: Erica Brown's class: The Divine Accountant.
TUESDAY, SEPTMEBER 22
· 8:00 pm: Women's Zumba. Contact mrs.zumba100@gmail.com to join.
WEDNESDAY, SEPTEMBER 23
· 9:30-10:30 am: Esther Dziadek's Siddur class, Click here to join or use Zoom ID 97013984837, password: 613
THURSDAY, SEPTEMBER 24
· 8:00 pm: Rabbi Weinberg's Shabbat Shuva Drasha
· 8:30 pm: Rabbi Frand's Community Teshuva Drasha. Join using the link at ahavasyisrael.org. See flyer here.
Fri, September 18 2020
29 Elul 5780
Today's Calendar
Plag

: 5:54p
Candlelighting

: 6:52p
Mincha/Maariv

: 6:55p
---
Upcoming Programs & Events
---
View Calendar
Fri, September 18 2020 29 Elul 5780