Click here to donate Matanot L'Evyonim OR here for a 2-page Purim brochure, including Halachot of Purim and details about the Pre-Purim Carnival, Purim Palooza, and KMS Italian Purim Seudah.
New this year! Low-Sensory Megilla reading on Purim morning at 10:45 am in the YBM. This reading is open to all.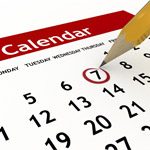 This Shabbat, February 29, Between Mincha/Maariv: Communal Seudah Shlishit. Jonathan Hefter will speak about his work for the Organization for the Resolution of Agunot (ORA)
Sunday-Tuesday, March 1-3: AIPAC Policy Conference.
This Monday, March 2, 7:00 pm: The Chevra Kadisha of GW invites the entire community to the Zayin Adar Dinner at YISE. The speaker at the dinner will be Rabbi Weinberg. Cost: $18. ChevraKadishaGW.org/zayin-adar. Co-sponsored by KMS. See flyer here.
Shabbat, March 7: Rabbi Weinberg will be doing a Daf Yomi Siyum on Brachot before Musaf at the 8:45 am minyan. All are invited to join in celebrating this milestone.
Monday, March 9, After Megilla Reading: Purim Palooza! A 2-part event including a milk & cookies break-fast and costume contest followed by a dairy buffet with games and dancing with DJ RakDan! See flyer here.
Tuesday, March 10, 5:30 pm: Join KMS for an Italian Purim Seudah! $20/adults; $10/children. Register here. See flyer here.
Shabbat, March 14 & 21: Infertility Awareness Series.
Shabbat, March 14: Rabbi Weinberg

will speak at the 8:45 Minyan.

Shabbat, March 21, 5:30 pm:

Men & women are invited to join us for:

Halachic Views on Third Party Reproduction

. Based on the book "

Inheritance"

by Dani Shapiro. Discussion led by

Bracha Rutner

, KMS Yoetzet Halacha and

Dr. Karen Wasserstein

, a psychologist specializing in fertility. To learn more about "

Inheritance

" or to buy the book:

DaniShapiro.com/books/inheritance

. See flyer

here

.
*

Bracha Rutner will also be available for one-on-one meetings over the weekend. Please contact

bracharutner@gmail.com

to arrange a time*
Shabbat, March 14, 8:45 Minyan Kiddush: Spring Training Baseball Kiddush & Pi Day (3.14) Kiddush! Click here to co-sponsor.
Sunday, March 15, 7:15-9:15 pm: Supporting Children Struggling in School. Panel discussion by Bikur Cholim & Sulam on navigating schools, special education, assessments, therapy & other resources to help your child. At KMS. Co-sponsored by KMS. Featuring Rabbi Weinberg and various community educators and psychologists. See flyer here.
This Shabbat, February 28-29: Israel Advocacy Shabbat for Grades 9-12.
· Friday Night, 9:00 pm: Oneg Shabbat at Rosh Kollel Rav Didi and Rachel Reichner, 11732 Lovejoy St.
· Shabbat Afternoon, 4:00-5:30 pm: Understanding The Israeli-Palestinian Conflict with Dr. Matthew Levitt and Dr. David Makovsky.
· Shabbat Afternoon, 6:00-6:40 pm: Seudah Shlishit - Israel Advocacy on Campus with Rabbi Ari Israel and Mrs. Shanna Winters. See flyer.
This Motzei Shabbat, February 29, 7:15-8:00 pm: Havdalah in PJs (preschool/kindergarten). Musical havdalah, story, singing & snacks! We will collect socks/hats/gloves for kids in need, so please bring if you can. See flyer here.
Shabbat, March 6, 9:00-11:00 pm: NCSY HS Oneg at the Pinchot home, 712 Hermleigh Road.
Shabbat, March 7, 6:00-6:45 pm: Haggadah Highlights, Family & Teen Learning Series with light Seudah Shlishit. For families with children in Grades 1-12. 30 minutes of family learning, followed by a game and Dvar Torah. Bring your favorite Haggadah from home to study with your family! Other dates: 3/14, 3/21, 3/28. See flyer here.
Sunday, March 8, 10:00 am-12:00 pm: KMS/YISE Purim Carnival. At YISE, 1132 Arcola Ave. Purim Story at 10:30 am. Sing-along at 11:00 am. Cost: $5/child; Family max: $25; Pizza: $3/slice. See flyer here. **Teen volunteers needed. Contact Rabbi Levitt. Community service hours available**
Sunday, March 15, 3:00-5:00 pm: KMS on Ice! With Rabbi Weinberg, at Wheaton Ice Arena. Family Chill, Skate & Snack. For families with kids grades K-5. Cool Torah with Rabbi Weinberg in the party room at 3-3:15 pm. $10/skater (at door). RSVP to youth@kmsynagogue.org by 3/10. See flyer.
Sunday, April 26: Save the Date for KMS Yom Chesed!
———
Thursdays, 5:30-6:30 pm: Torah MiTzion for Grades 6-12. See flyer here.
For the most up to date info about events, join the Youth FB Page.
Monday Morning Coffee
Kol Mevaser Blog
Looking for a great cup of coffee and some friendly company? Join us after minyan on Monday mornings for coffee in the KMS lobby.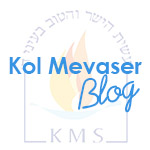 Check out what's been happening at KMS:
Thu, February 27 2020
2 Adar 5780
Thu, February 27 2020 2 Adar 5780