Coming Up at KMS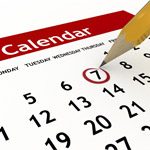 Click here to join KMS events via Zoom.
This Shabbat, June 25, 6:30 pm: Shiur by Rabbi Weinberg for young adults home from yeshiva and college. (Beit Midrash)
This Shabbat, June 25: We are excited to welcome Drs. Ronnie Perelis & Tammy Jacobowitz as guest speakers this Shabbat. Dr. Perelis is the Chief Rabbi Dr. Isaac Abraham and Jelena (Rachel) Alcalay Associate Professor of Sephardic Studies at Yeshiva University. Dr. Jacobowitz received her PhD in Midrash from the University of Pennsylvania and is on the faculty of SAR. See flyer here.
· 7:15 pm: Dr. Ronnie Perelis: "The Garden Enclosed: Hebrew Poetry from the Spanish Golden Age"
· Between Mincha/Maariv: Dr. Tammy Jacobowitz: "Receiving, Resituating and Embracing Torah: Problem-Solving Strategies Borrowed from Vayikra Rabbah"

Sunday, July 24, 10:30 am: Sharon Freundel: "Seeing the Hand of Hashem in Daily Life." Part of the YISE Meaningful Tefilah Series. Co-sponsored by KMS. Zoom ID: 416-963-9000, pw: 492019. See flyer here.
Shabbat, July 29-30: KMS is excited to welcome Scholar-in-Residence, Rabbi Baruch Simon—Rosh Yeshiva at Yeshiva University.
Sat, June 25 2022
26 Sivan 5782
Sat, June 25 2022 26 Sivan 5782